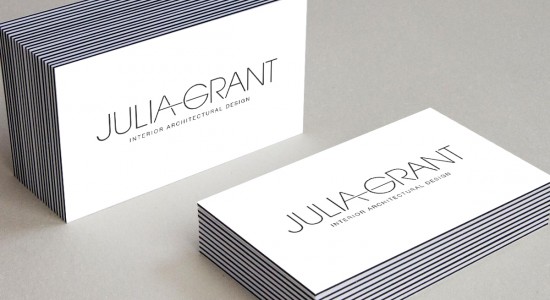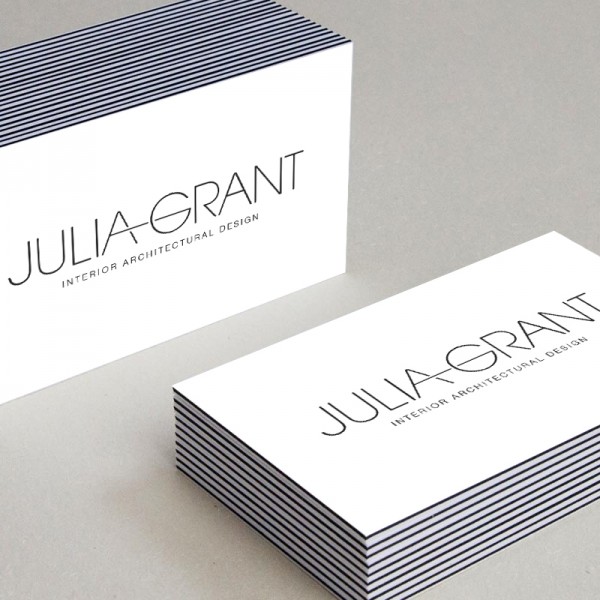 Triplex Business Cards
Triplex are the most robust, luxurious business cards, eye-catching cards which are created with super thick card and a coloured core.
Printed digitally and with an order quantities from 50 to 2000 units, these cards are ideal for businesses large and small. Choose 862gsm silk paper with a black or blue centre. Or choose 920gsm uncoated paper for a writable card with a vintage look and feel.
To match your artwork to the core colours, please use these approximate CMYK equivalents:
Blue: C=90 M=50 Y=0 K=0
Black: C=0 M=0 Y=0 K=100
Size
Paper Type
Turnaround Times
Quantity
Total
£

Add to basket
More Prices
Click a price below to add an item, based on your chosen printing options above and relevent service, to the basket.
Product Specification for Business Cards
Finished size is 85 x 55mm (91 x 61mm with 3mm bleed)
Business cards with rounded corners have a 6mm radius on all 4 corners.
If submitting your own artwork, please include 3mm bleed on all sides
Supply as a CMYK PDF
Outline or embed fonts
300dpi resolution
For more guidance on how to successfully set up and submit your own artwork, see our technical guide.
TEMPLATES
We are on hand and happy to help design your business cards for you, alternatively once you have placed your order you can upload your own print ready artwork. Please allow 3mm bleed on all sides, and supply as a CMYK PDF with all fonts outlined or embedded and with a resolution of 300dpi. Download our templates below to assist with setting up your artwork.
For more guidance on how to successfully set up and submit your own artwork, see our technical guide.
We offer four different ARTWORK SERVICES: Just Print, File Check, File Assist and a bespoke Design option.
Just Print is only recommended for individuals who fully understand our print ready requirements and are confident that their PDF files have been supplied correctly as we will print as supplied with no checks.
File Check is the safety net option, and our Pre Press team will double check your files before being sent for printing. Prices start at £2.50 + VAT. You can also order a PDF Proof to be sent back to you for an additional £4 + VAT.
File Assist turns any finished design into a print ready PDF and includes a PDF Proof. Prices start at £15 + VAT.
Or if you need Help with Design, we have a team of professional graphic designers ready and waiting to create bespoke artwork for you. If you choose this option, please email a brief after you order has been completed to info@kstmarketing.com.
Please refer to our Artwork Service Comparison Chart to see what is included in each of our artwork services.
Order within the time below