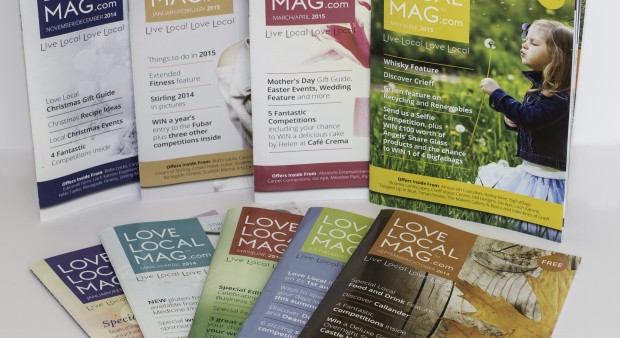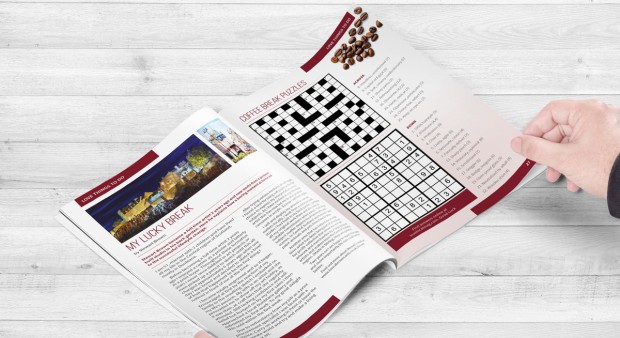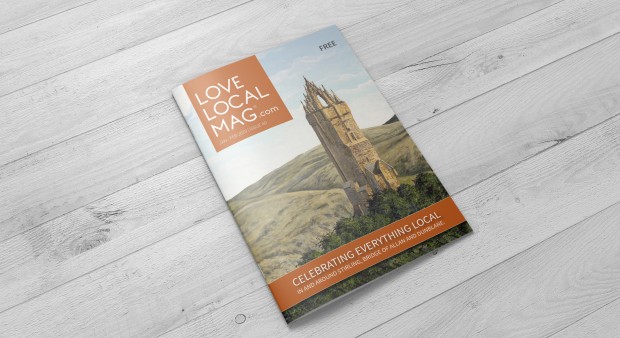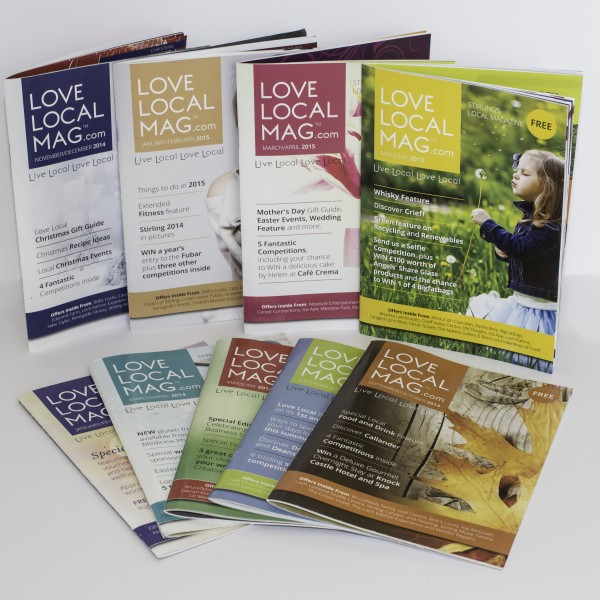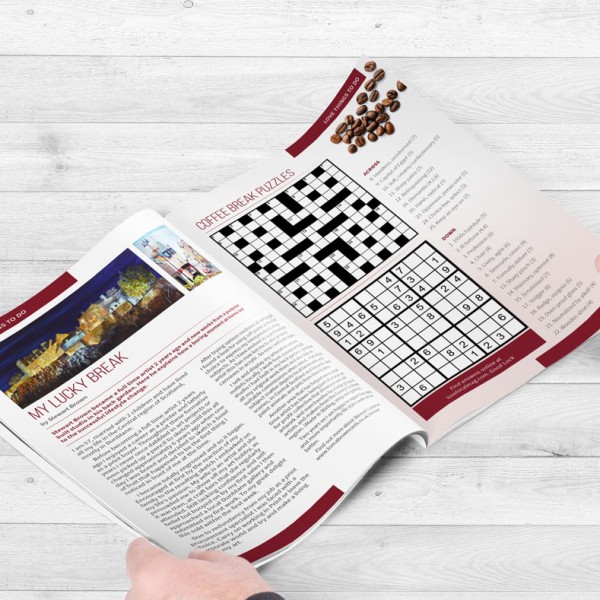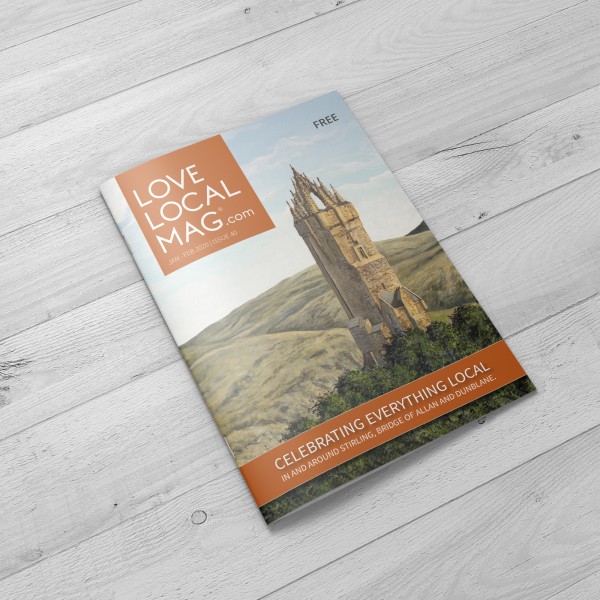 Saddle Stitched Booklets
KST Marketing are the proud founder, designer and publisher of Love Local Magazine - a 52 page, saddle stitched community lifestyle magazine for Stirling and surrounding villages - we have been producing Love Local Mag for 6 years, and are incredibly passionate about the quality of its design and print.
So, when you have a lot of information to communicate, getting KST Marketing to design and print your booklets and brochures is a safe choice.
To create a Saddle Stitched brochure, the pages are nested and stitched together with wire, forming 'staples' through the folded spine. This option is perfect for an affordable booklet, such as company magazines and newsletters. Add a cover lamination, such as Soft Touch, for increased durability and a premium finish to add matt lamination for an elegant finish.
For jobs with a larger number of pages or for a more permanent binding option, contact us for bespoke printing of perfect bound booklets.
If you require any help with the Design services, please email us for a quote