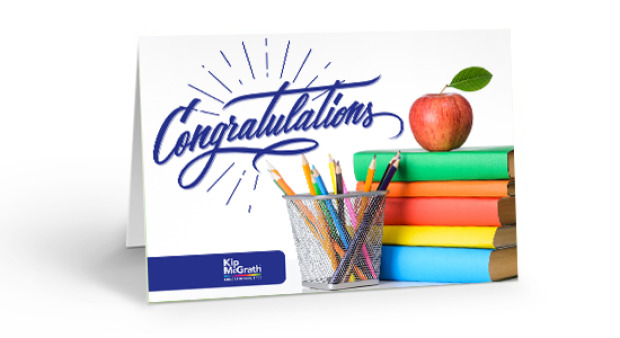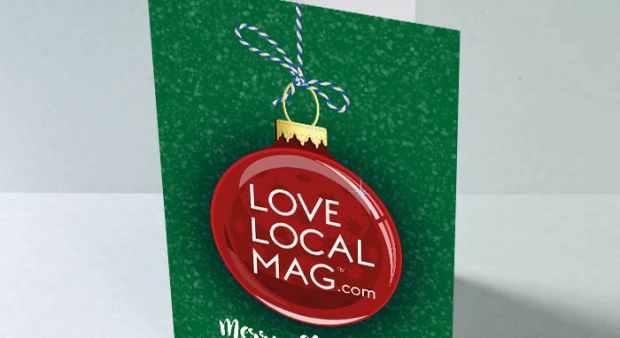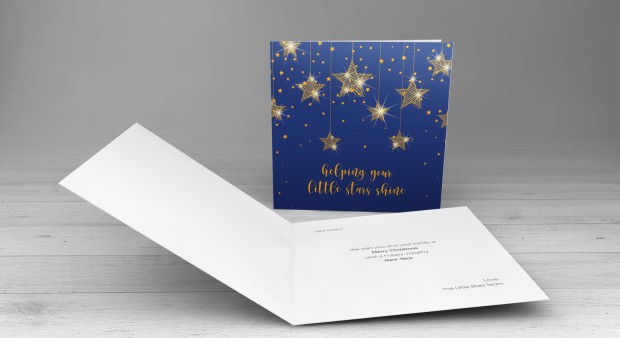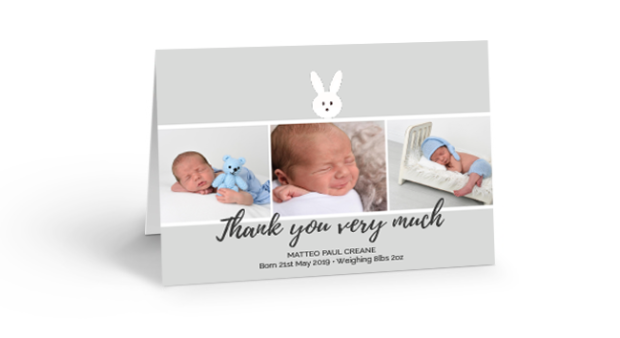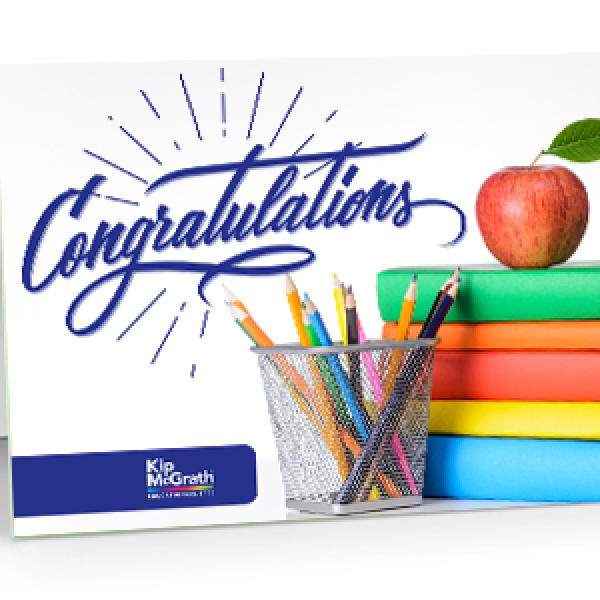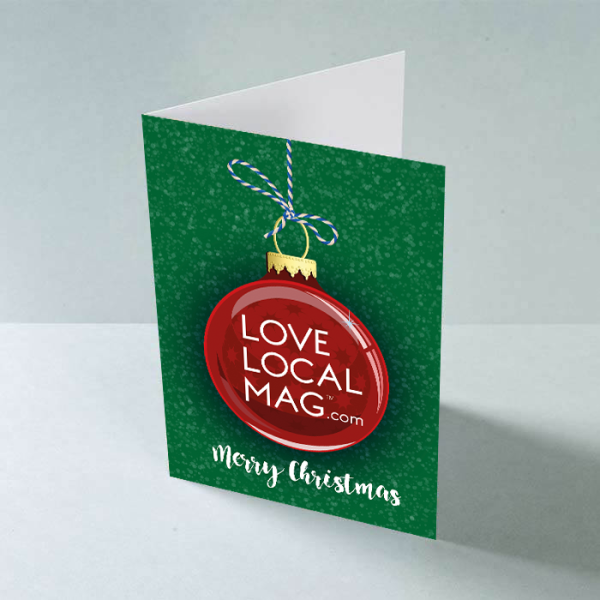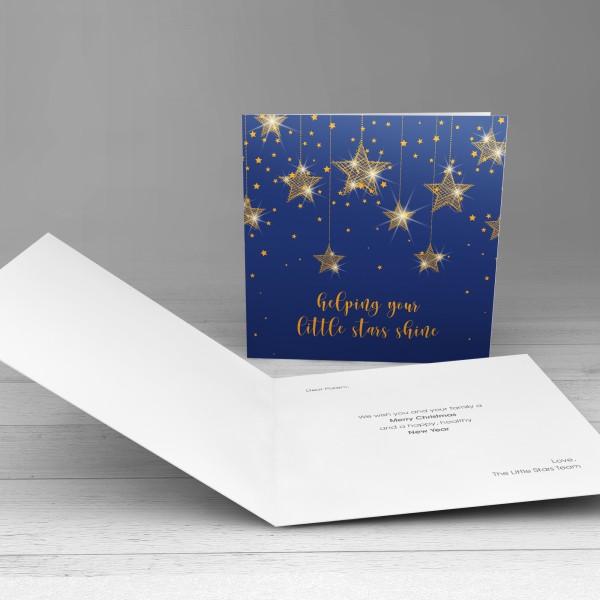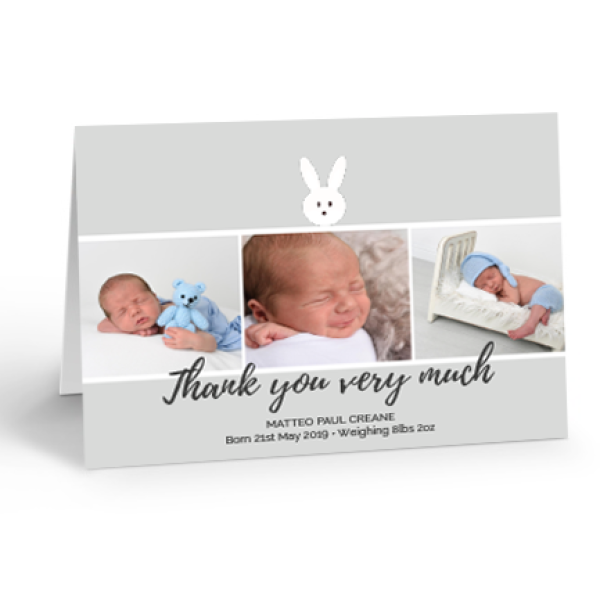 Greeting Cards
It's the personal touches that count, and nothing has more of an impact than a personalised greeting card.
KST Marketing can help you design and print the perfect Christmas cards, birthday or celebration cards for customers.
All our cards are printed on 400gsm art board silk which not only looks but feels great, and are available in a range of sizes from A6 to A4. The optional high gloss laminate provides a sheen that makes your card sparkle to create a truly memorable experience.
Greeting cards are printed double-sided. They arrive flat and creased, ready for folding and are supplied with free of charge 100gsm gummed, white envelopes for easy assembly and posting.
Add Envelopes
Lamination
Turnaround Times
Quantity
Total
£

Add to basket
More Prices
Click a price below to add an item, based on your chosen printing options above and relevent service, to the basket.
Greeting Card Printing
Greetings Cards are printed double sided, if you require single-sided print only, please supply the 2nd page as a blank page. All our greetings cards are supplied with free of charge envelopes.
KST Marketing are here and happy to help design the perfect greeting card for you, however, if you wish to upload your own artwork please note the following:
Please supply a 2 page, double sided PDF. For example, for an A4 folded to A5 card, page 1 of your PDF should display pages 1 & 4 of the crd and page 2 should display pages 2 & 3.
For a card with a landscape fold, please submit the front and back pages on the same page, with the front page orientation correct and the back page rotated 180º. The inside pages should be on page 2 of your PDF and rotated 180º so that the orientation is correct on the final print. We suggest you check the orientation is correct by printing a mock up on your desktop printer before submitting your artwork.
Finished flat size should be:

A5: 148 x 210mm (154 x 216mm including bleed)
A4: 210 x 297mm (216 x 303mm including bleed)
420 x 148mm (426 x 154mm including bleed)
297 x 148mm (303 x 154mm including bleed)
2/3 A4: 198 x 210mm (204 x 216mm including bleed)

Include 3mm bleed on all sides
Supply as a CMYK PDF
Outline or embed fonts
300dpi resolution
Templates
For more guidance on how to successfully set up and submit your artwork, see our technical guide.
We are on hand and happy to help design your greeting cards for you, alternatively once you have placed your order you can upload your own print ready artwork. Please allow 3mm bleed on all sides, and supply as a CMYK PDF with all fonts outlined or embedded and with a resolution of 300dpi. Download our templates below to assist with setting up your artwork.
For more guidance on how to successfully set up and submit your own artwork, see our technical guide.
We offer four different ARTWORK SERVICES: Just Print, File Check, File Assist and a bespoke Design option.
Just Print is only recommended for individuals who fully understand our print ready requirements and are confident that their PDF files have been supplied correctly as we will print as supplied with no checks.
File Check is the safety net option, and our Pre Press team will double check your files before being sent for printing. Prices start at £2.50 + VAT. You can also order a PDF Proof to be sent back to you for an additional £4 + VAT.
File Assist turns any finished design into a print ready PDF and includes a PDF Proof. Prices start at £15 + VAT.
Or if you need Help with Design, we have a team of professional graphic designers ready and waiting to create bespoke artwork for you. If you choose this option, please email a brief after you order has been completed to info@kstmarketing.com.
Please refer to our Artwork Service Comparison Chart to see what is included in each of our artwork services.
Order within the time below